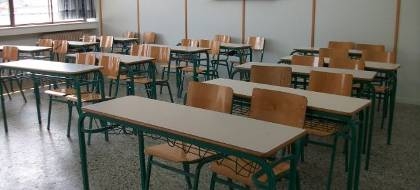 Anastasia Starokoltseva died last Tuesday 3rd of June, at the time of the school manifestation, because her mother, named Kosman Olena Nikolaou, did not have enough money to buy her extremely expensive medicine for her antiepileptic therapy that the little girl should have taken. The tragedy is double. The mother could not afford to pay even for the funeral of the 12 years old girl…
Shock and anger. But sadness is bigger. A life is lost, the 21st century, from an epileptic crisis. A girl exile from the National Healthcare System of her country. Indifference that is more that insensitivity. It becomes a crime. Three days after her death no one was interested, even for her funeral.
The 128th Primary School in Athens at the area Sepolia is suddenly into great mourning. Teachers and classmates, all of them in a tragic situation, gave out an announcement with wich they tried to collect money for the funeral.
" We are at the bad situation to announce you that the student of the 6th year, Anastasia Starokoltseva, died due to cardiorespiratory respite. Our school will remain closed. Together with our sadness, anger, and shame for the loss of the little girl what remains is her smiles and a bank account. Anastasia paid for it with her life.
Katerina Notopoulou